The Illustrated Edgar Allan Poe – The Book!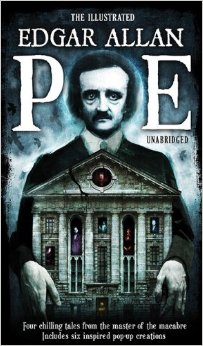 The book we recently illustrated is now available!
"Edgar Allan Poe is no stranger to the strange. His tales of mystery and macabre have provoked many a nightmare. If you've been wondering how the editors of Canterbury Classics (Thunder Bay Press) could create a new twist, wait nevermore! Your very own telltale hearts will tick-tick-tick oh-so-fast as you read the four terrifying tales presented here. And just when you think you're safe, something spooky will pop-up. Go ahead and turn the page . . . if you dare.
– This elegant and chillingly illustrated edition is great for adults with a childlike sense of wonder.
– The Illustrated Edgar Allan Poe contains four unabridged tales from the master of the macabre, complete with hair-raising pop-ups.
The Illustrated Edgar Allen Poe will surely pique cultish curiosity of the most discerning of readers."
Out on December 31, 2013
Order now on Amazon!